The Elusive Work-Life Balance
Whether you're a corporate big-wig, a mid-level employee, or an entrepreneur, chances are your BOSS is getting the best of you. But what about the REST of you?
In this TED Talk, Nigel Marsh shares a humourous and enlightening view of work-life balance. A concept which, he says (and I wholeheartedly agree), is too important to be left in the hands of your employer.
Marsh lays out an ideal day for a life well-lived, balanced between family time, personal time and productivity — and offers some stirring encouragement to make it happen.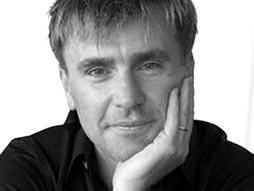 Nigel Marsh
Author and marketer

Nigel Marsh presents and writes on business and personal life — and how the two interact. He is the author of "Fat, Forty and Fired." Full bio
P.S. If you're interested in exploring the possibility of working with me one on one - to let go of stress & overwhelm and slip on a life of peace, ease, health and happiness - I have space for a couple new coaching clients! To see if we're a good fit, simply click here to fill out a short questionnaire.
If you're not quite ready for that, why not click here and request to join my private FB Group, where I will answer any questions you have about being your best self and optimizing your whole life wellness!
Thanks for Sharing!
Thanks for Sharing!